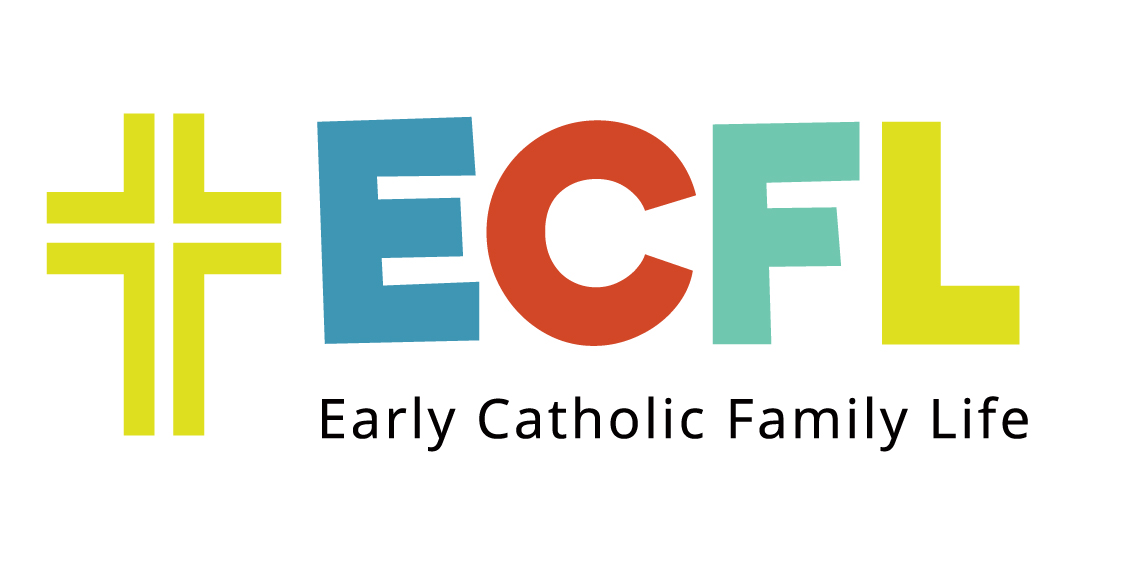 Early Catholic Family Life (ECFL)is an exciting, parent-child program that stresses the importance of putting faith at the centre of family life. It is aimed at an underserved but essential part of all parishes – parents with children 0-5 years old. Designed as an 8-session 2-hour class, it can be offered weekly, monthly, on weekdays, weekends, or during evening hours. Each class includes early childhood, faith-based and fun activities for families. ECFL consists of a parent-child interaction component, a parent discussion time, and a children's time. Through this program, parents are given an opportunity to learn more about their Catholic faith, discuss faith with other adults, and build supportive relationships within the parish.
Developed in 2000 by Joanne and Alan Foley along with the Office of Marriage, Family and Life of the Archdiocese of St. Paul and Minneapolis, the Archdiocese of Toronto began piloting this program in 2018 with the generous support of donors through the Family of Faith campaign. Over the past 2 years, 8 parishes were selected to offer this program, with 4 more parishes now trained to begin:
Cristo Rei, Sainte-Famille, St. Mary Star of the Sea (Mississauga)

St. John Vianney (Barrie)

St. John Chrysostom (Newmarket)

St. Joseph the Worker (Oshawa)

St. Thomas More, St. Barnabas (Scarborough)

St. Patrick's, St. James, Our Lady of the Assumption, Our Lady of Perpetual Help (Toronto)
We are seeking more parishes to partner with us to continue to pilot this program.
For more information or to express interest in training, please contact Patrick Douglas at 416-934-3400, ext. 509 or email PDouglas@archtoronto.org.