(4th Sunday in July)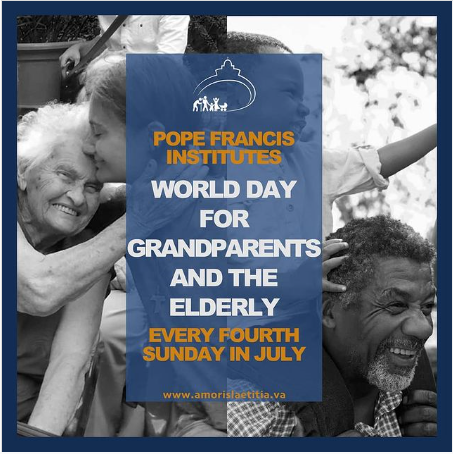 On January 31, 2021, Pope Francis decided to institute throughout the Church the celebration of World Day for Grandparents and the Elderly. It will be held every year on the fourth Sunday in July near the liturgical memory of Saints Joachim and Anne, grandparents of Jesus. Pope Francis said, "It is important for grandparents to meet their grandchildren and for grandchildren to meet their grandparents."
First World Day for Grandparents and the Elderly on Sunday, 25 July 2021.
---
The theme of this first World Day is: "I am with you always" (cf. Mt 28:20). The theme's purpose is to convey the closeness of God and the Church to the elderly and also to emphasize the intergenerational closeness between the young and the elderly. To help parishes celebrate World Day of Grandparents and the Elderly, please see the Pastoral Kit and Resources prepared by the Dicastery for Laity, Family and Life as follows: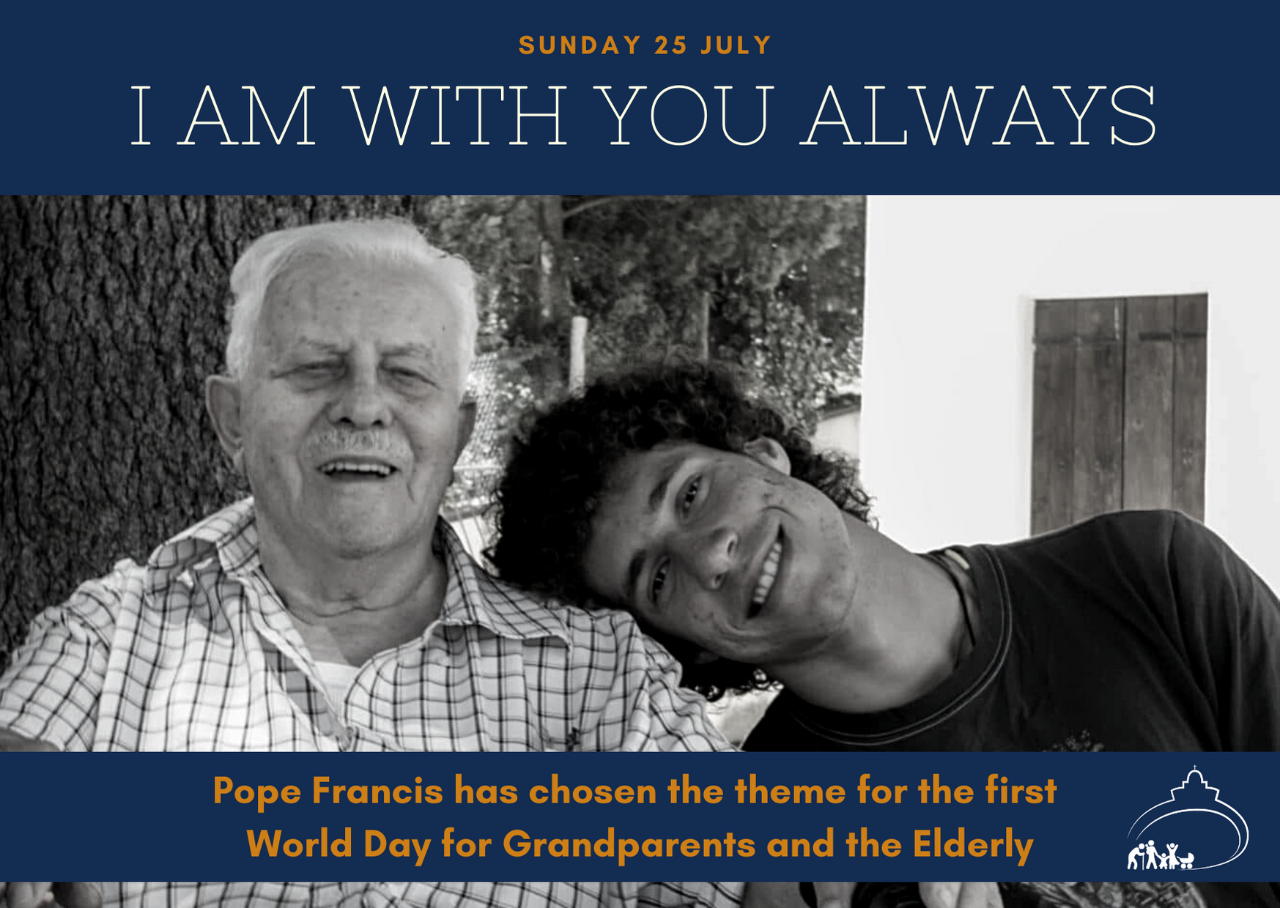 These resources are also available in six other languages at Pastoral Resources - First World Day for Grandparents and the Elderly (laityfamilylife.va)
Additional pastoral resources are available as follows:
Books:
For further resources please visit our Resources for Parishes.
If you require assistance, please contact Saulina (Sally) Amaral, Diocesan Coordinator, Care and Maturing Adults Ministries, at (416) 934-3400 ext. 518 or samaral@archtoronto.org.