How to Start a Mothers Group (October 22)
Friday, October 22, 2021 - Friday, October 22, 2021
Online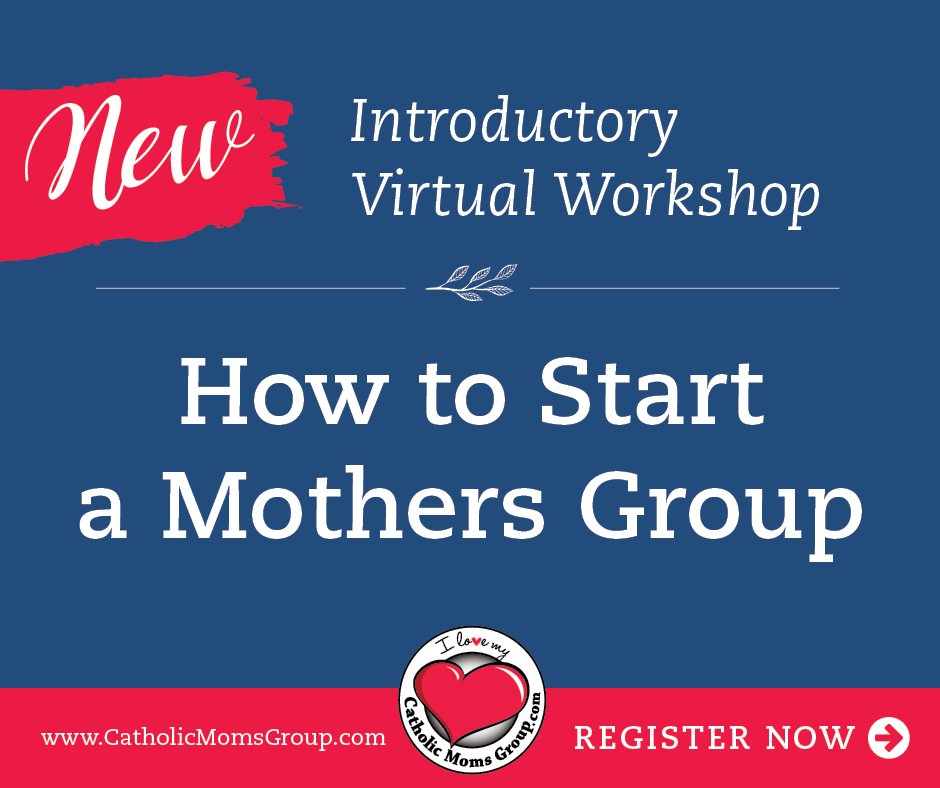 The Catholic Moms Group invites you to our new virtual introductory workshop: "How to Start a Catholic Moms Group." Enjoy the workshop right from the comfort of your own home or office!
Thursday, October 7, 10 a.m. to 12 p.m. or 7:30 to 9:30 p.m.
Friday, October 22, 10 a.m. to 12 p.m. or 2 to 4 p.m.
Maybe you have heard about our ministry and you want to know more about it. Or maybe you have been thinking about starting a Catholic Moms Group and you're trying to figure out the next steps.
In this introductory workshop you will learn:
What exactly is a Catholic Mothers Group?
14 reasons why it's important to minister to moms
What do you do at a mothers group meeting?
What tools and resources are available?
What are the five best practices?
Rock-solid mothers group leaders – who are the volunteers making a difference?
What are priests saying about our ministry?
COST: $26 (includes materials)
REGISTER: https://bit.ly/HowToStartCMG
WEBSITE: www.CatholicMomsGroup.com

}