Regional Bishop's Office – Central Region
central.region@archtoronto.org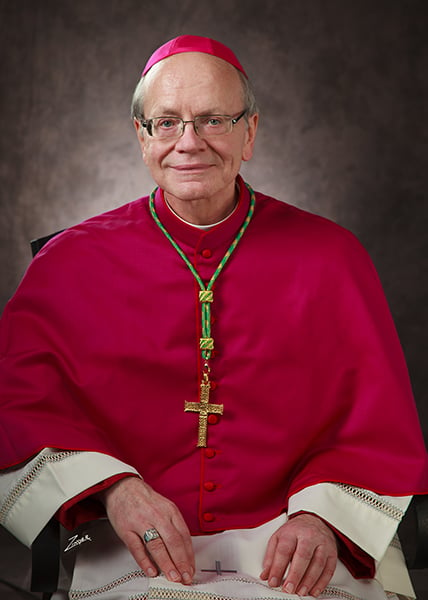 Robert Kasun was born on December 20, 1951 and raised in Cudworth, Saskatchewan, in the former Benedictine Abbacy of Muenster. After high school he attended St. Thomas More College in Saskatoon, where he met the Basilian Fathers, the religious congregation he joined after graduating with a Bachelor's degree in English. Following his novitiate he continued his studies, earning a Master of Divinity from the University of St. Michael's College in Toronto, and then Bachelor's and Master's degrees in Education from the University of Toronto.
Following ordination to the priesthood in 1978, Father Kasun commenced his teaching ministry in Basilian schools in Merrillville, Indiana; Sudbury, Ontario; and his longest assignment, at St. Michael's College School in Toronto. He also served as Vocations Director for the Basilian Fathers based in Rochester, New York, and as a teacher at St. Francis High School in Calgary. He served on the General Council of the Basilian Fathers from 1989 to 1997 as Regional Representative for Western Canada, and as Vice-President of the Canadian Religious Conference Western Division.
Bishop Kasun was appointed as an auxiliary bishop of the Archdiocese of Toronto on June 17, 2016. His episcopal ordination was held September 12, 2016 at St. Joseph Basilica Cathedral of the Archdiocese of Edmonton.
As Auxiliary Bishop of the Archdiocese of Toronto, Bishop Kasun will oversee care of the pastoral needs of the Central Pastoral Region.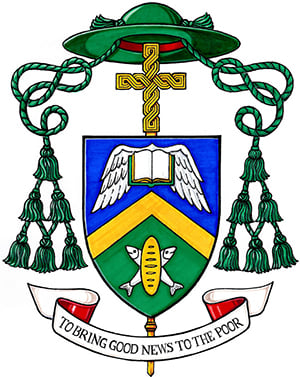 Explanation of the Coat of Arms for Bishop Robert Michael Kasun, CSB

ARMS
​ The wings symbolize St. Michael the Archangel, the patron of the Archdiocese of Toronto where Bishop Kasun serves as an auxiliary bishop; of St. Michael's College, Toronto, where he studied; of St. Michael's College School, Toronto, where he taught; and o​​f the parish in which he was born and raised. Blue is a colour associated with St. Michael and many of the institutions that bear his name, as well as with the Blessed Virgin Mary. The book represents the teaching and preaching ministry of the Basilian Fathers of which Bishop Kasun is a member. Green and gold are the colours of Saskatchewan, where Father Kasun was born and raised. The chevron alludes to the mountains and foothills of Alberta, where he served as a priest prior to being named a bishop. The loaf of bread and fish refer to the miracles of Christ feeding the multitudes, and by extension an allusion to service to the poor.
MOTTO
"To bring good news to the poor," taken from Luke 4:18, referring to Bishop Kasun's priestly ministry among the poor.