New at Saint Monica Institute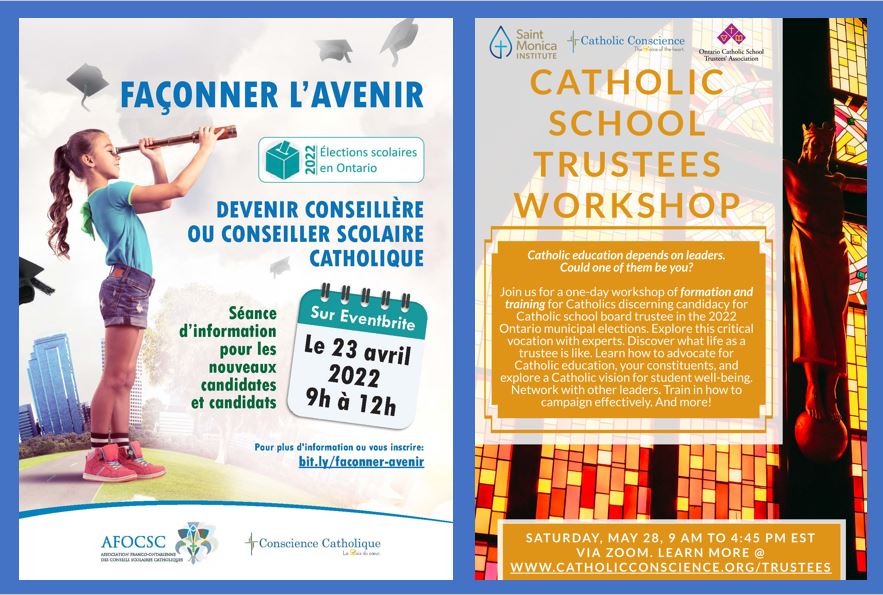 Workshops for Catholic School Trustees and Candidates. October's Ontario municipal elections will include the election of trustees for the province's publicly-funded Catholic school boards. Trustees play a critical role in setting the tone and content used by schools in passing the faith to our children, and through them to future generations. These one-day online workshops, offered in French and English, will provide both incumbents and new trustee candidates with information on how to approach the election process, and what to expect not only during the election but in future years of service – as well as opportunities to come to know and network with others seeking office.
Séance d'information pour devenir conseiller/conseillère scolaire. Les élections municipales d'octobre en Ontario comprendront l'élection des administrateurs des conseillirs et conseilleres scolaires catholiques financés par les fonds publics de la province. Les administrateurs jouent un rôle essentiel en donnant le ton et le contenu utilisés par les écoles pour transmettre la foi à nos enfants et, à travers eux, aux générations futures. Ces ateliers en ligne d'une journée, offerts en français et en anglais, fourniront aux titulaires et aux nouveaux candidats au poste d'administrateur des informations sur la façon d'aborder le processus électoral et à quoi s'attendre non seulement pendant l'élection, mais dans les années de service futures - ainsi que occasions de se connaître et de réseauter avec d'autres candidats à un poste.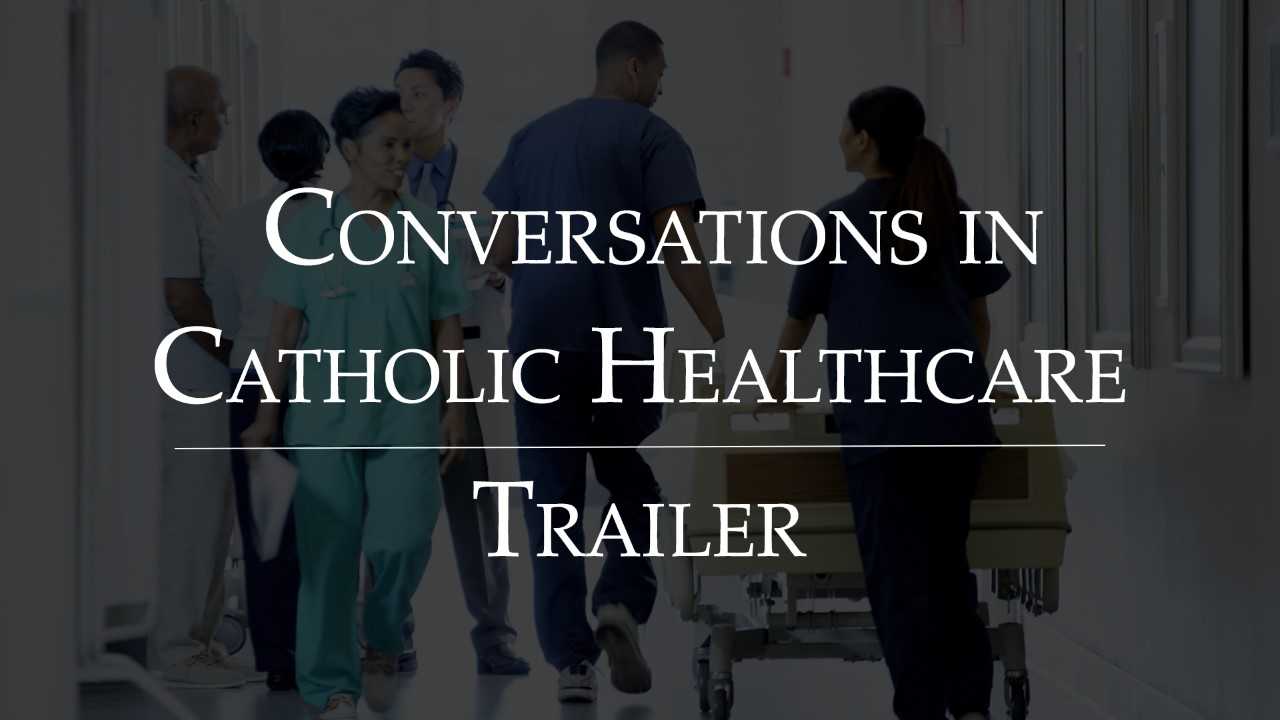 Video Series: Conversations in Catholic Health Care. In this remarkable video series, Archbishop Thomas Cardinal Collins of Toronto and other prominent Catholics explore troubling consequences of the secularization and commoditization of the Canadian health care system for the dignity and human fullness of those it seeks to serve. Cardinal Collins joins host David Mulroney, a former Canadian ambassador to China who has served on the board of a Catholic healthcare network, and Moira McQueen, PhD, Executive Director of the Canadian Catholic Bioethics Institute; Father Kevin Belgrave, S.T.D., Director of the Institute of Theology of the St Augustine Seminary; and Dr. Pascal Bastien, M.D., General Internal Medicine Specialist at the Queensway Carleton Hospital. (©2021 Archdiocese of Toronto. All rights reserved.)
___________