In light of the present situation unfolding before us regarding the coronavirus (COVID-19) worldwide, our primary concern is the spiritual and physical health and welfare of the faithful and of all those who serve at our parishes, recognizing that we also have a duty to care for the community at large and the most vulnerable among us.
While challenging days remain, we must also recognize the opportunity to be truly present to one another and to care for those who are struggling. These moments of uncertainty call each one of us to renew and amplify our Christian commitment to prayer, reflection and helping others. May we continue to pray for all those infected with COVID-19, those caring for the sick and for one another.
May God bless you always.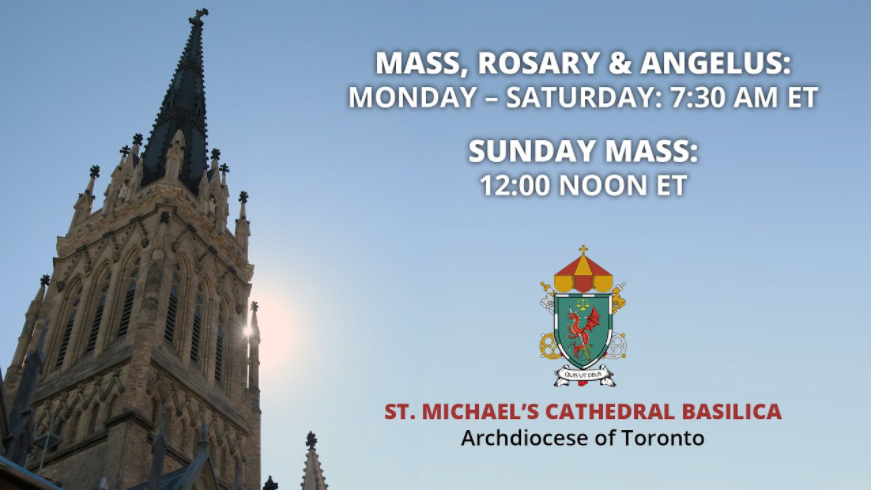 His Eminence Cardinal Thomas Collins will be livestreaming daily Mass from St. Michael's Cathedral Basilica - Monday to Saturday at 7:30 a.m. and Sunday at 12 p.m. (Eastern Time). These Masses will also be archived and accessible on the Archdiocese of Toronto YouTube page for the faithful to view later in the day.


As a subscriber you will continue to receive information from the Archdiocese of Toronto. You can unsubscribe at any time.