Regional Bishop's Office – Western Region
western.region@archtoronto.org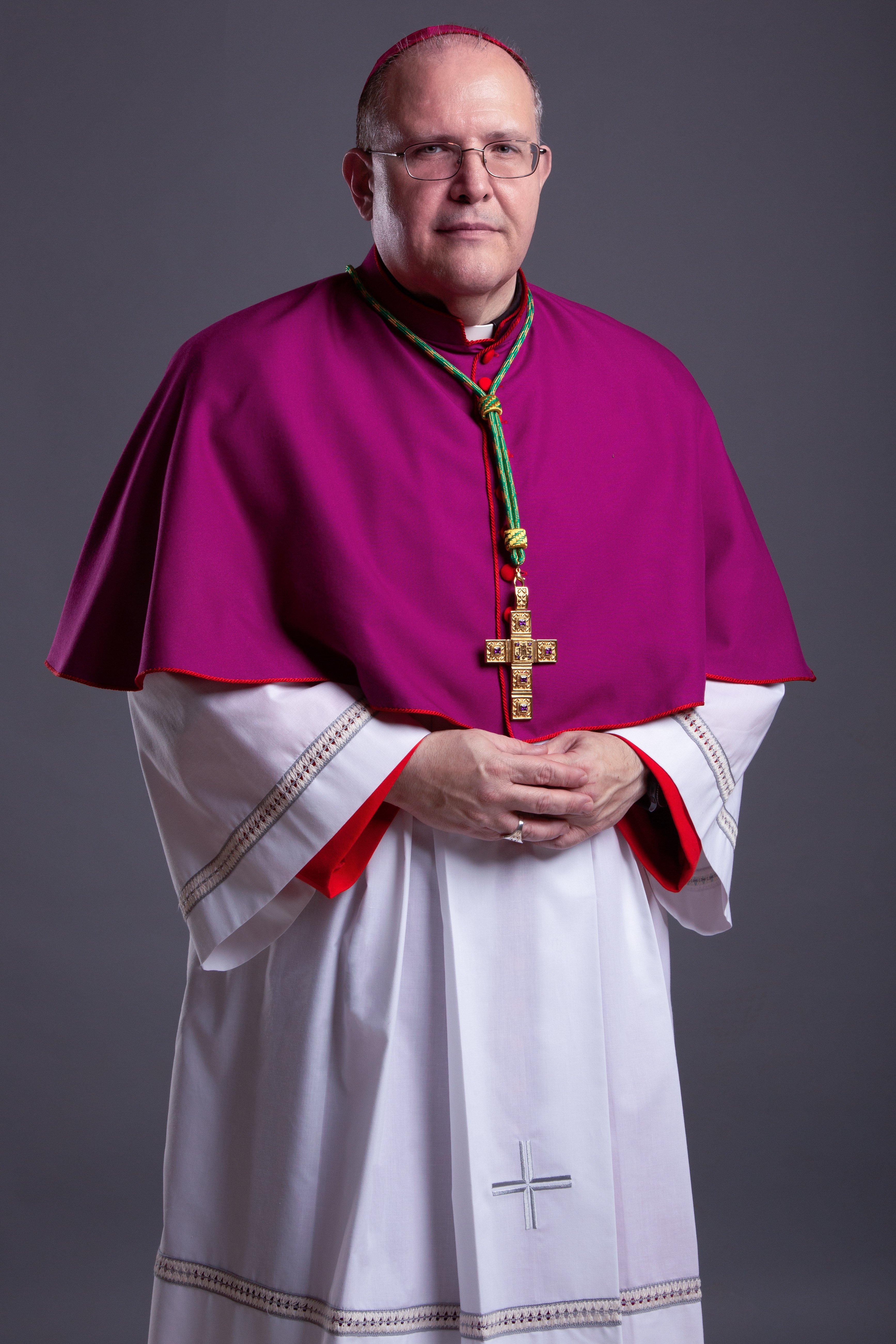 Bishop Ivan Camilleri is Auxiliary Bishop of Toronto with responsibility for the Western Region, which includes 72 parishes in the western part of the City of Toronto and the Regional Municipality of Peel-Dufferin. In addition to his regional responsibilities, he is also Vicar for Religious and Liaison for Liturgy.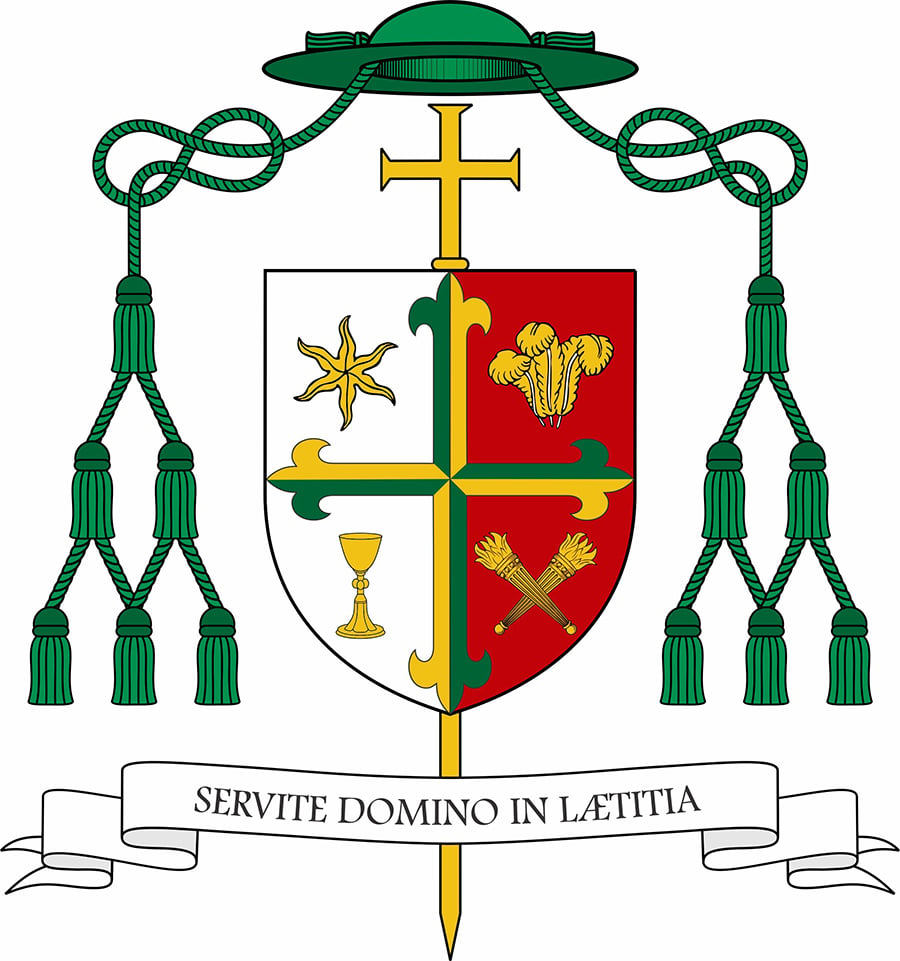 Explanation
The shield is split into two halves with a white and red background. These colours represent Bishop Camilleri's Maltese origin, Canada and the Archdiocese of Toronto.
The main cross separating the shield into four quadrants is the St. Edward the Confessor cross with the colours symbolizing joy (green) and faith (gold).
The meaning of the symbols on the shield represent that we can only truly serve joyfully when we recognize God's goodness (the star) with willing obedience and serenity of mind (the feathers). Our service has to be zealous (the torches) and strengthened by vigilance to the spiritual and sacramental life (the chalice).
Motto
Servite Domino in lætitia - Serve the Lord with gladness from the Psalm 100:2 and expresses the central theme to the bishop's ministry as a priest and now serving as a bishop in the Archdiocese of Toronto.