​​​​​On December 8 and 9, St. Michael's Cathedral opened its doors to allow the public a "sneak peek" into the restoration work that has been taking place in the mother church of the Archdiocese of Toronto. The ​​cathedral has been closed since June 17, 2015,​​​ at which time it became evident that ongoing restoration made the space unsafe for ​parishioners and visitors​.
​During the first four hours of the open house, more than 1,200 people visited the Cathedral. What they found was a dramatic transformation to a space that was formerly filled with scaffolding. Perhaps the most stunning feature is the revival of the Gothic ceiling, which has been re-painted by hand by a father-daughter team from New York.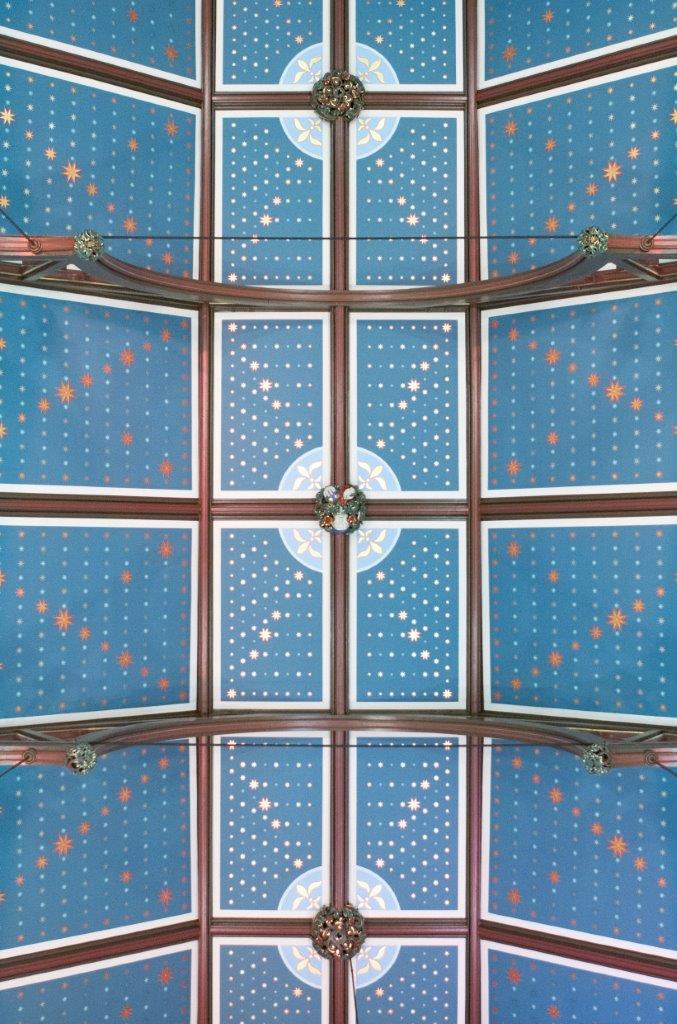 ​Visitors had an opportunity to visit a number of stations to speak with restoration artists about their work.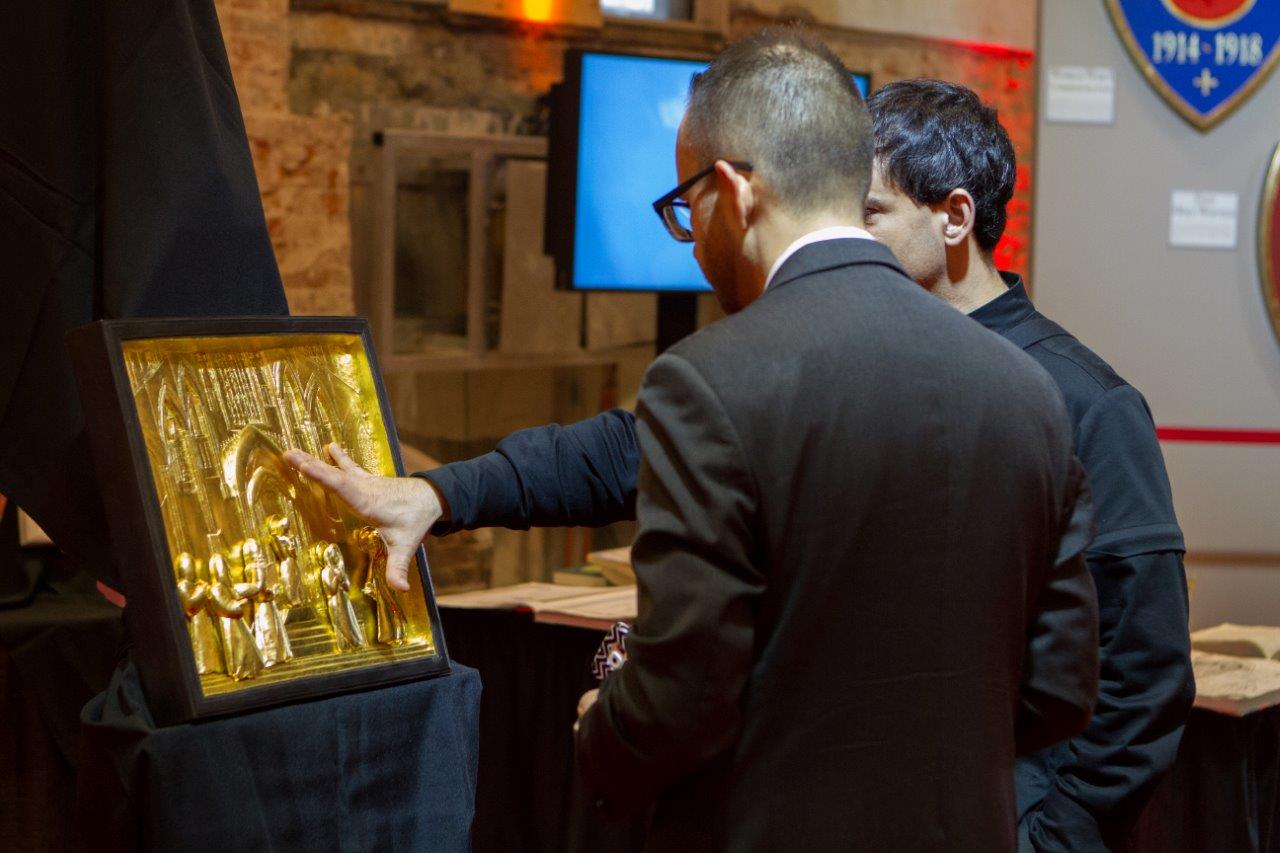 The project includes the stone and masonry conservation of the exterior façade and the 275-foot tower. The original features including pinnacles, finials, and flying buttresses were re-created to restore the spire and tower to their original appearance.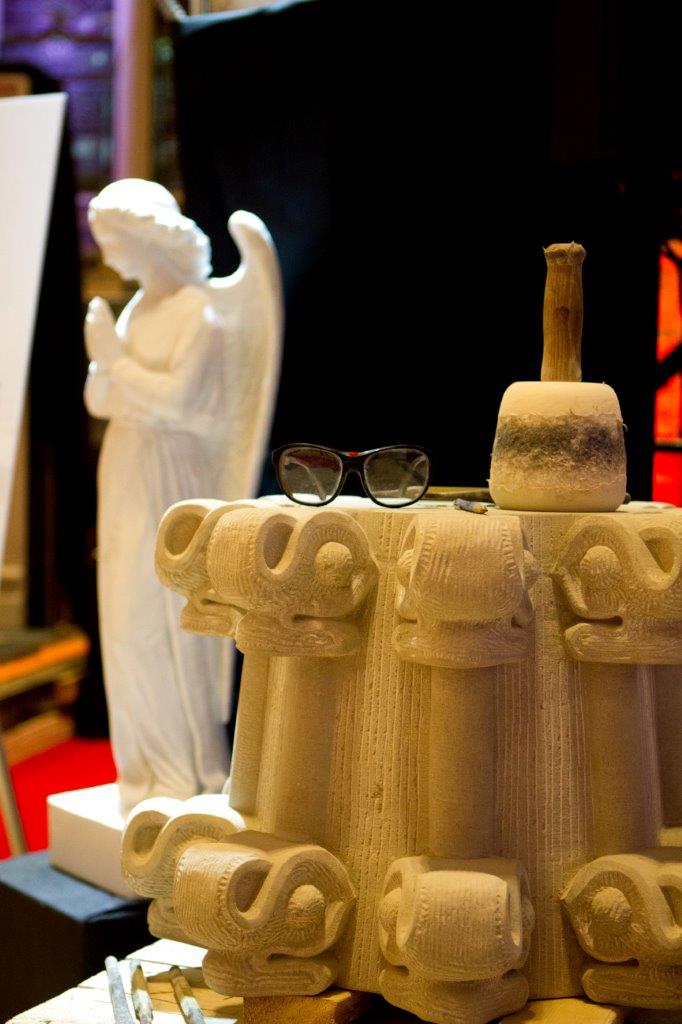 Some of the work falls under the category of practicality. The restoration efforts ensure the safety and stability of the Cathedral structure. This includes reinforcing the foundations through underpinning, the reinstallation of the balcony to expand seating by 250, the creation of the Crypt Chapel to expand seating by 300 more, the repair and conservation of the exterior masonry and the restoration of the cathedral spire. Expanded washrooms, as well as an elevator for those with special needs, were also included as part of the restoration efforts.​
Thank you to all who stopped by to visit this week!
Please note: St. Michael's Cathedral will be open on weekends only from December 12/13 to January 9/10, at which time it will close again until Holy Week. Please visit the Cathedral website​ for Christmas Mass times and other ​relevant information regarding the restoration.
We look forward to the final reveal, which is appropriately ​scheduled for September 29, 2016, the feast of St. Michael the Archangel - the patron saint of the cathedral and our archdiocese.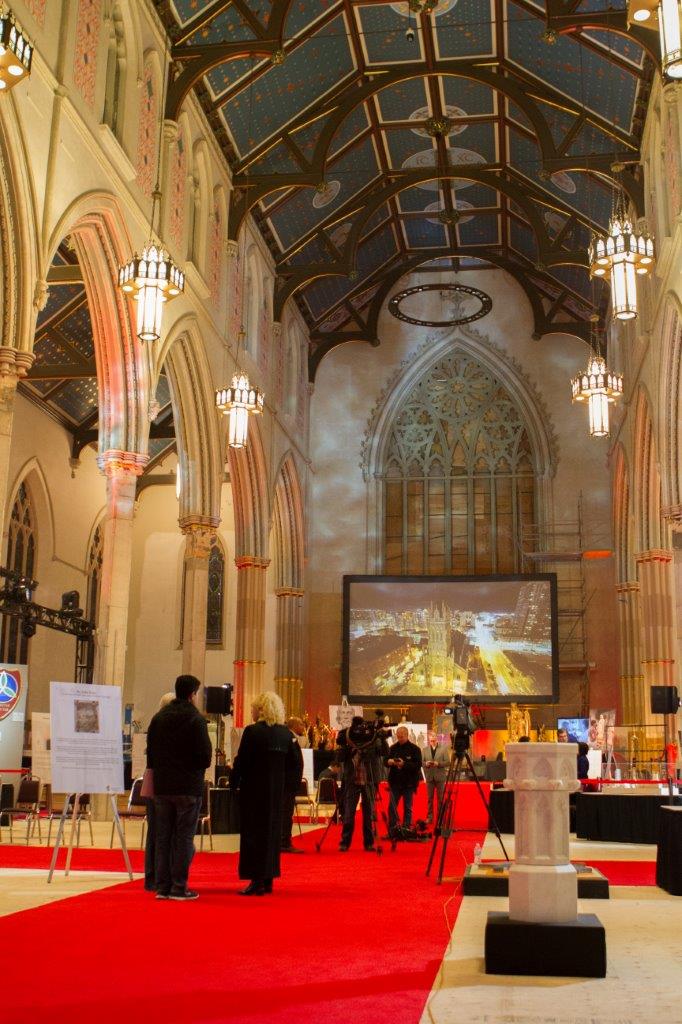 ​News coverage of the Cathedral Open House:
CityNews
CTV News Toronto
Visit our Facebook page for additional open house photos.​