Archbishop Francis Leo continued his travels across the archdiocese to meet the faithful with recent trips to Thornhill and around the City of Toronto. His Grace met up with the Franciscans in Parkdale, celebrated an anniversary in Thornhill and helped to kick-off Hungarian heritage month in Willowdale.
Below you will find some more details of these visits, along with some photos.
---
St. Francis Table, Toronto
Archbishop Leo recently visited St. Francis Table located in the Parkdale neighbourhood of Toronto to tour the facility, meet the staff and volunteers and to participate in a lunch service.
St. Francis Table is run by the Capuchin Franciscan Friars and serves around 250 meals per day, six days a week to those in need. In keeping with their Franciscan heritage, no one is turned away without the offer of a meal. A small donation of one dollar is requested which is to help their patrons retain their sense of dignity. Every three-course meal is provided with full restaurant service.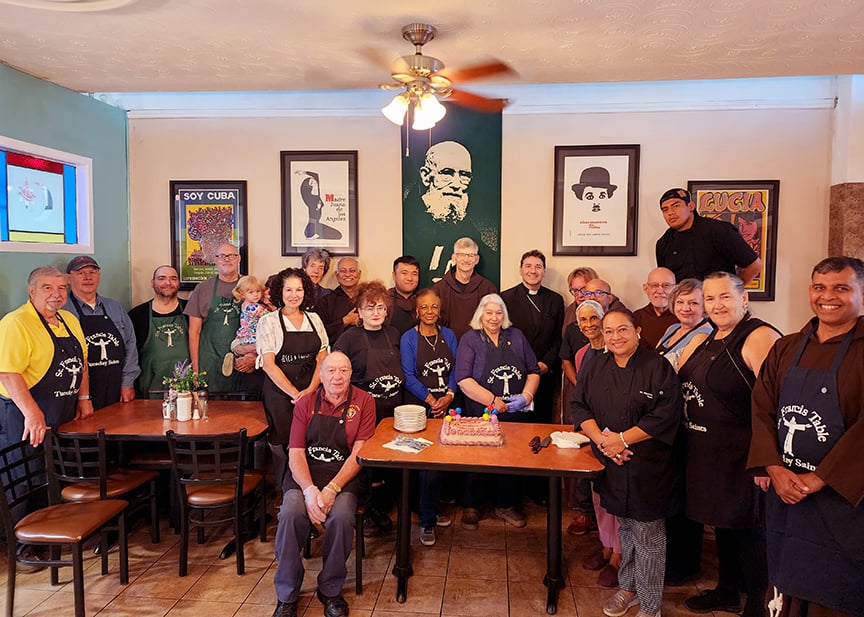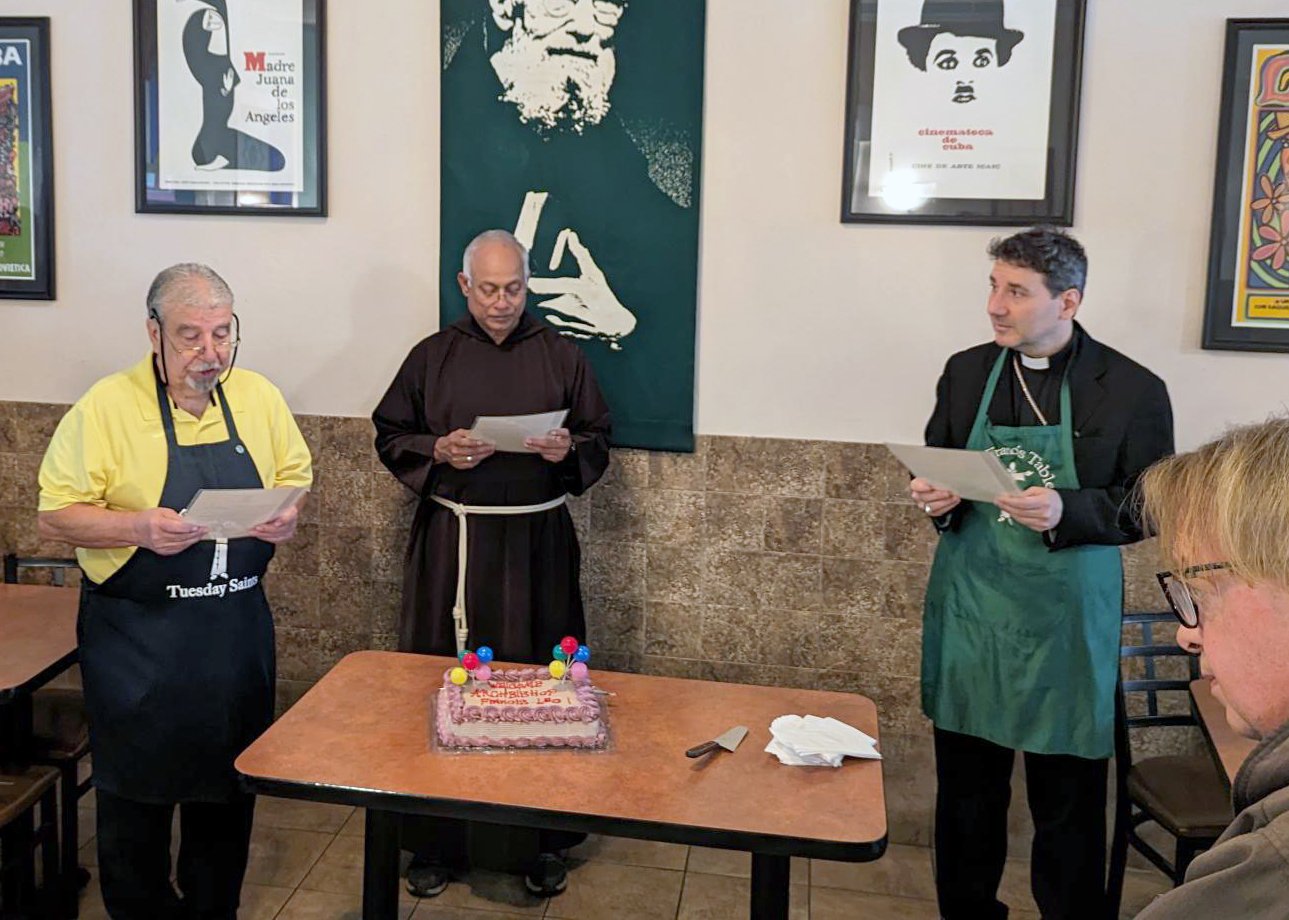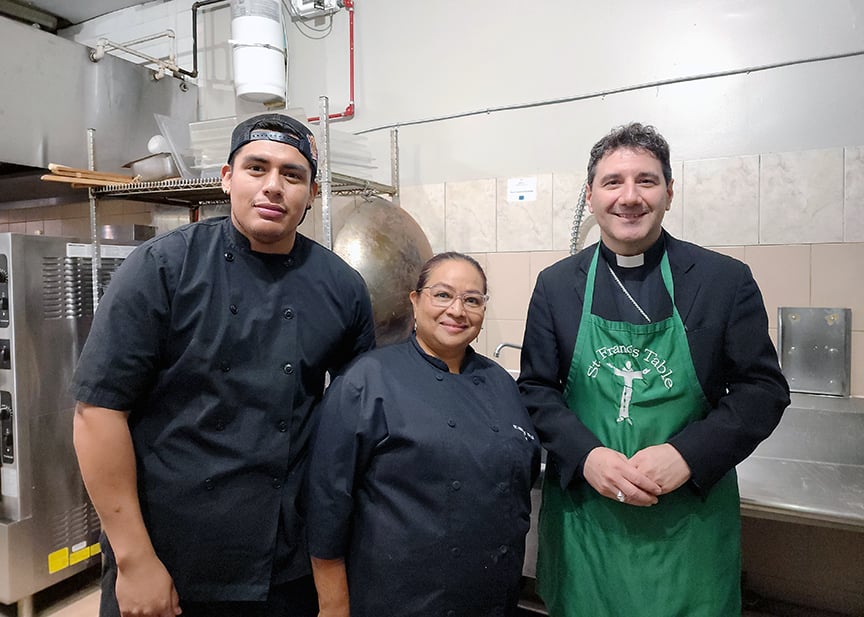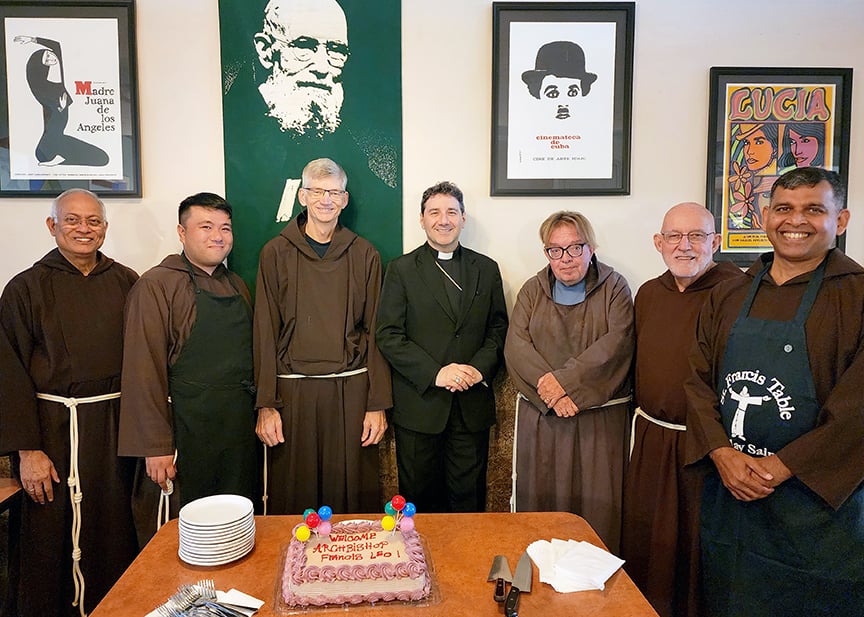 ---
St. Joseph the Worker, Thornhill
Archbishop Leo travelled to St. Joseph the Worker parish in Thornhill to preside over Mass to mark the parish's 40th anniversary. The special Mass was one of the final events of the parish's year-long celebration that started back in December of 2022 and included concerts, times of prayer, a cultural day as well as a gala.
St. Joseph the Worker parish was established in 1983 with Masses originally celebrated in the gymnasium of Our Lady of the Rosary Catholic school until the Church building could be constructed. In December of 1988 the parish moved into their new location where they remain today, just North of the Dufferin Street and Steeles Avenue area.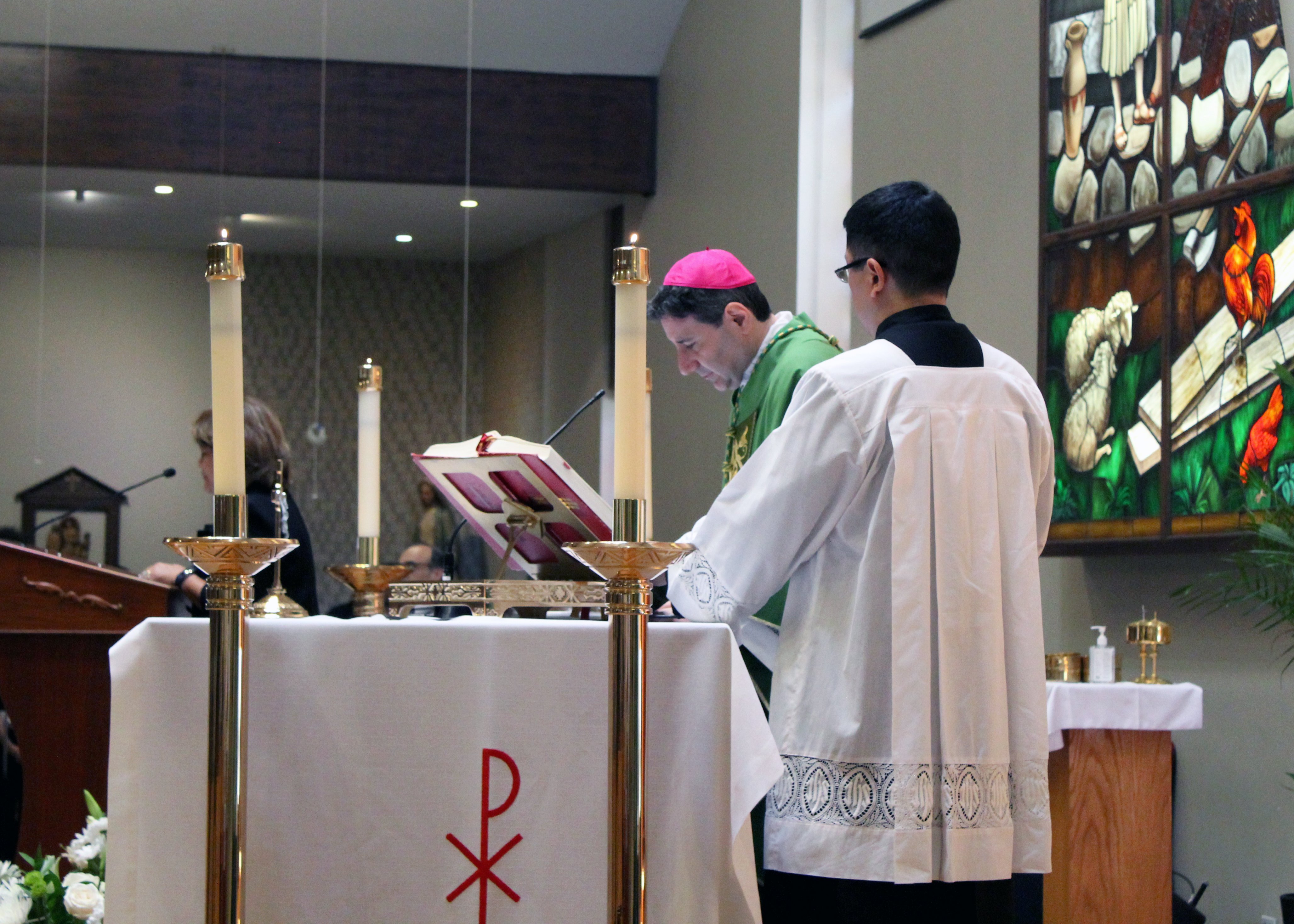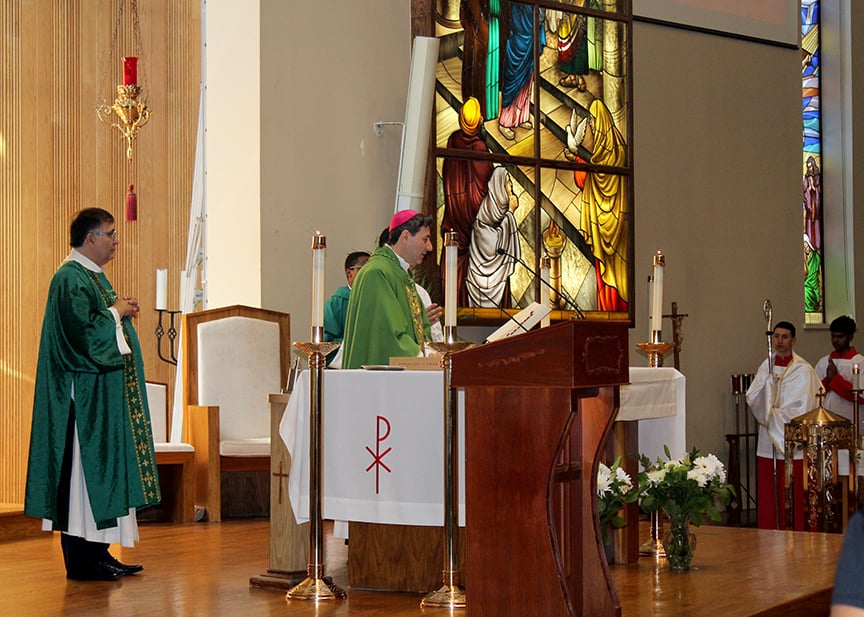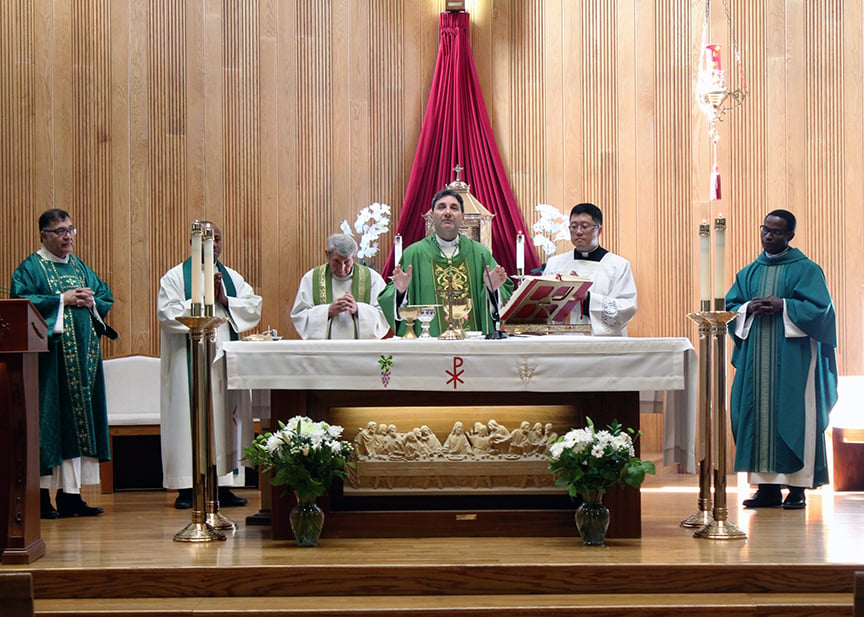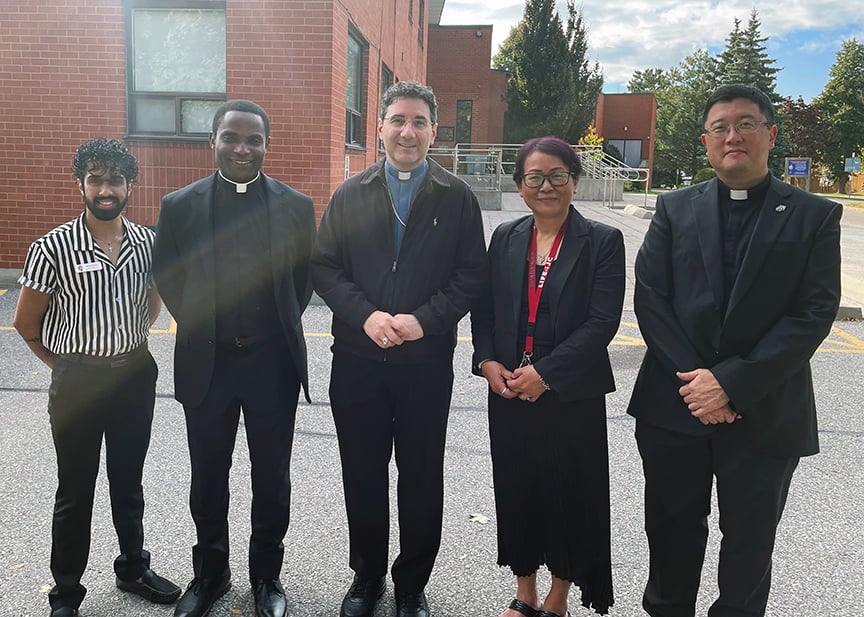 ---
St. Elizabeth of Hungary, Toronto
Archbishop Leo also had the opportunity to travel to St. Elizabeth of Hungary parish in Toronto to celebrate Mass as part of the parish's Hungarian Heritage Month festivities. Hungarian Ambassador Maria Vass-Salazar as well as Hungarian politician (Member of the National Assembly) Zsolt Nemeth were in attendance for Mass which was followed by the parish's "Taste Our Communities" event featuring an abundance of delicious cuisines.
The parish, served by Jesuit priests, offers weekday Masses in English, Sunday Masses in Hungarian, and once each month offers Mass for the Haitian community in Creole.