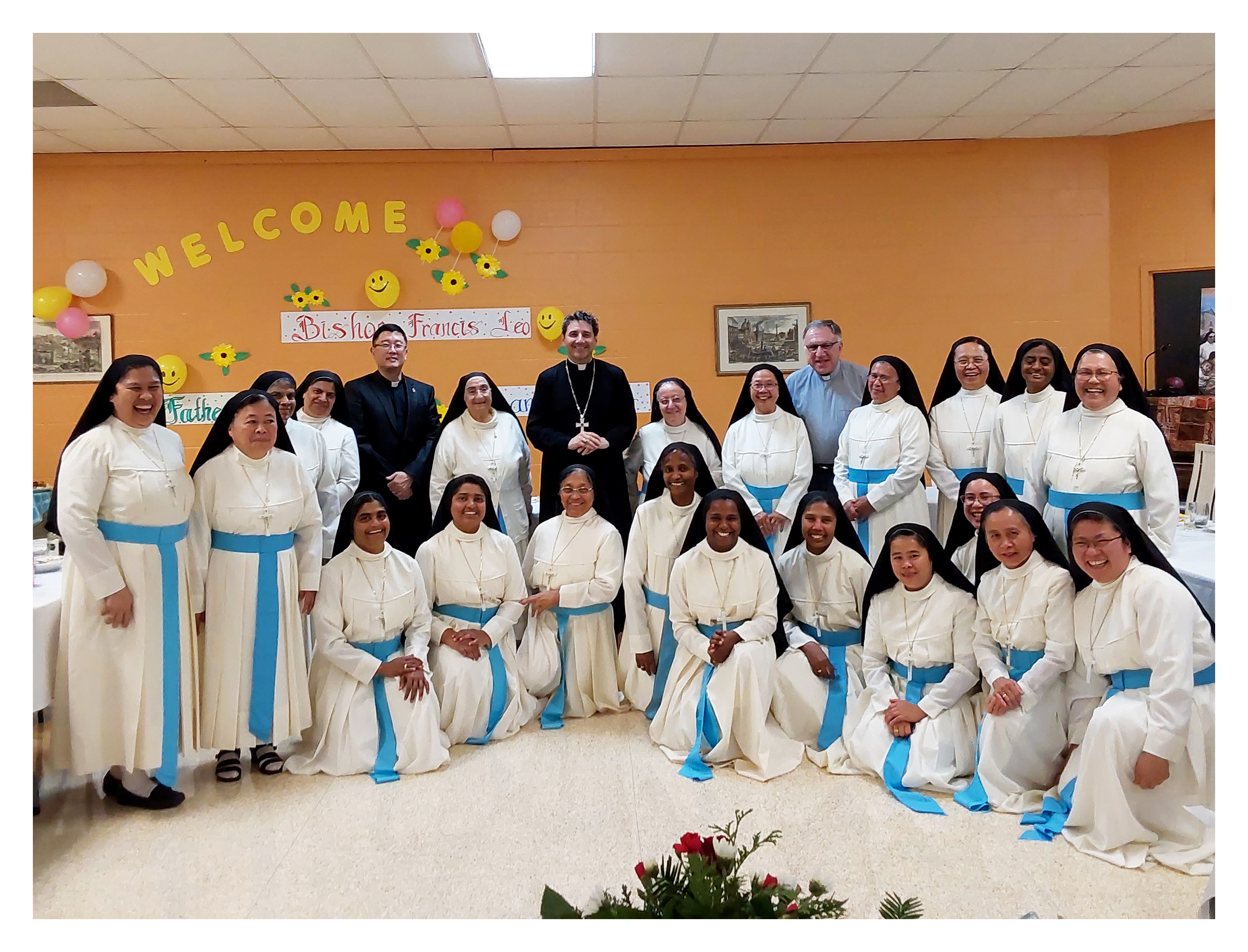 On September 15, on the occasion of the Feast of Our Lady of Sorrows, the Most Rev. Francis Leo, Archbishop of Toronto visited the Daughters of St. Mary of Leuca in Markham, ON.
The Sisters, who operate a daycare as part of their apostolate in the archdiocese, gave His Grace a tour of the facility and they had the opportunity to share a meal together.
"We had the opportunity to get to know him as our new Archbishop," the Sisters said in an emailed statement, "we had a chance to speak about the recent beatification of our Mother foundress, Blessed Mother Elisa Martinez last June in Leuca, Italy."
The archbishop was warmly welcomed by Mother Esmeralda, the Toronto Superior, Mother Speranza, Vicar Superior, and Mother Aurelia, the Superior of the community in Courtice, ON.
Archbishop Leo also recently traveled to the East-end of the archdiocese visiting Paroisse Assomption de Notre-Dame (Assumption of Our Lady Parish) in Oshawa, ON. The parish was delighted to host the archbishop, a native of Montreal who is fluent in French, which is the language spoken at the parish. So enthusiastic to welcome the archbishop in fact, that parishioners built a massive sign for the front lawn.
"We are very grateful for his presence among us. It brought encouragement and reassurance to our community," said Fr. Jorge Lopez Parra, Pastor. "His words during the homily provided us with peace and consolation."
"We continue to hope in God's providence who never abandons His people and His Shepherds and pray that Our Lady's intercession will bring consolations and reassurance to His Grace in the mission entrusted to him."
The parish, located on Hillside Avenue in Oshawa, serves the French-speaking Catholic community in the Durham Region.
---
Additional Photos