The Season of Creation begins September 1 with the World Day of Prayer for the Care of Creation and runs through October 4, the feast of St. Francis of Assisi. This year's theme is: "Let Justice and Peace Flow".
In the words of Pope Francis, this season offers "individual believers and communities a fitting opportunity to reaffirm their personal vocation to be stewards of creation, to thank God for the wonderful handiwork which he has entrusted to our care, and to implore his help for the protection of creation as well as his pardon for the sins committed against the world in which we live."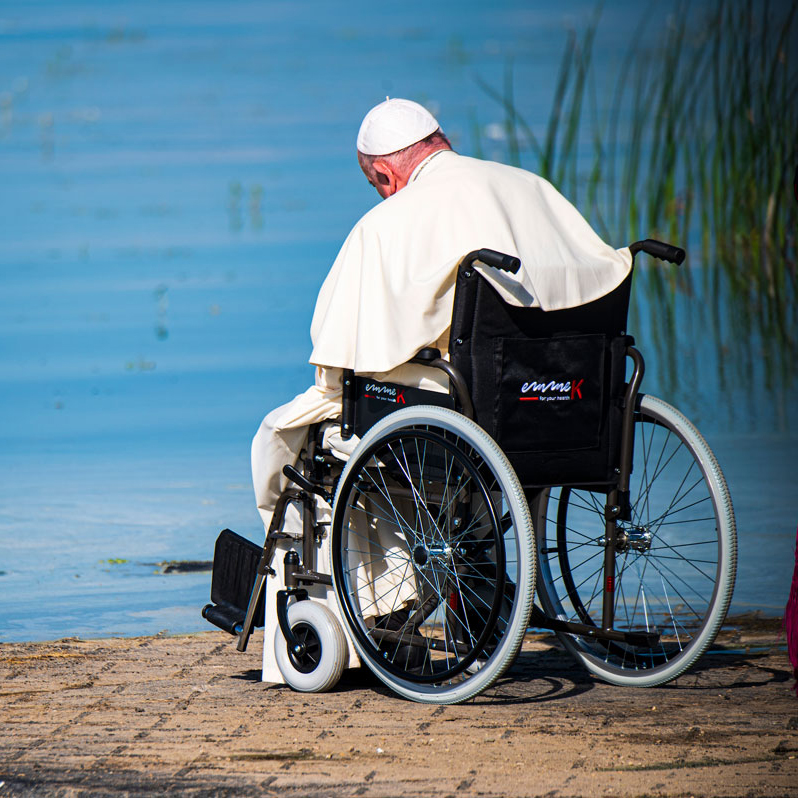 In late August, Pope Francis announced that the second part of his encyclical, Laudato Si' will be published on October 4, 2023.
In the Holy Father's message for the World Day of Prayer for the Care of Creation, Pope Francis recalls his 2022 penitential pilgrimage to Canada:
"On a beautiful summer day in July 2022, during my pilgrimage to Canada, I reflected on this (Let Justice and Peace Flow) on the shores of Lac Ste. Anne in Alberta. That lake has been a place of pilgrimage for many generations of indigenous people. Surrounded by the beating of drums, I thought: "How many hearts have come here with anxious longing, weighed down by life's burdens, and found by these waters consolation and strength to carry on! Here, immersed in creation, we can also sense another beating: the maternal heartbeat of the earth. Just as the hearts of babies in the womb beat in harmony with those of their mothers, so in order to grow as people, we need to harmonize our own rhythms of life with those of creation, which gives us life".
During this Season of Creation, let us dwell on those heartbeats: our own and those of our mothers and grandmothers, the heartbeat of creation and the heartbeat of God. Today they do not beat in harmony; they are not harmonized in justice and peace. Too many of our brothers and sisters are prevented from drinking from that mighty river. Let us heed our call to stand with the victims of environmental and climate injustice, and to put an end to the senseless war against creation."
The full message from Pope Francis for the World Day of Prayer for the Care of Creation can be found here. To view additional resources created by the Archdiocese of Toronto around the Laudato Si' encyclical, click here.
Let us reflect on how we can, both personally and as a faith community, be responsible stewards of creation for all that has been entrusted to our care.