On April 28, 2021, Cardinal Thomas Collins, Archbishop-Emeritus of Toronto, released a pastoral letter on the Sacred Heart of Jesus, "Heart Speaks to Heart."
This is a significant reflection on one of the most sacred symbols in the Catholic faith and what it can teach us in these difficult times.
We pray that this letter will be a helpful tool both personally and in your own ministry.
---
"And so I am inviting all Catholics in this archdiocese, in all our families, religious communities, parishes, hospitals, schools, and institutions, to focus on the significance of this sign of the sacrificial and compassionate love of Christ, the Sacred Heart of Jesus, and to make devotion to the Sacred Heart a vital part of our life of faith." - Cardinal Thomas Collins
---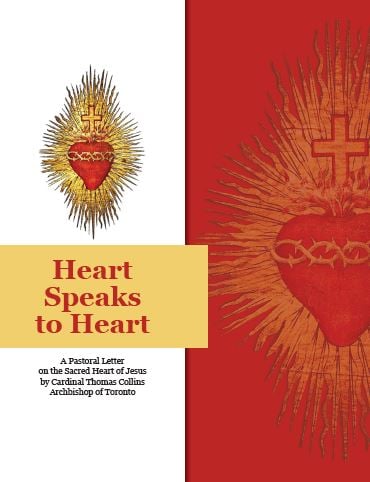 Download the full text of "Heart Speaks to Heart" - A Pastoral Letter on the Sacred Heart of Jesus:
Read by section: