Encountering God through an ordinary object can be a life changing experience.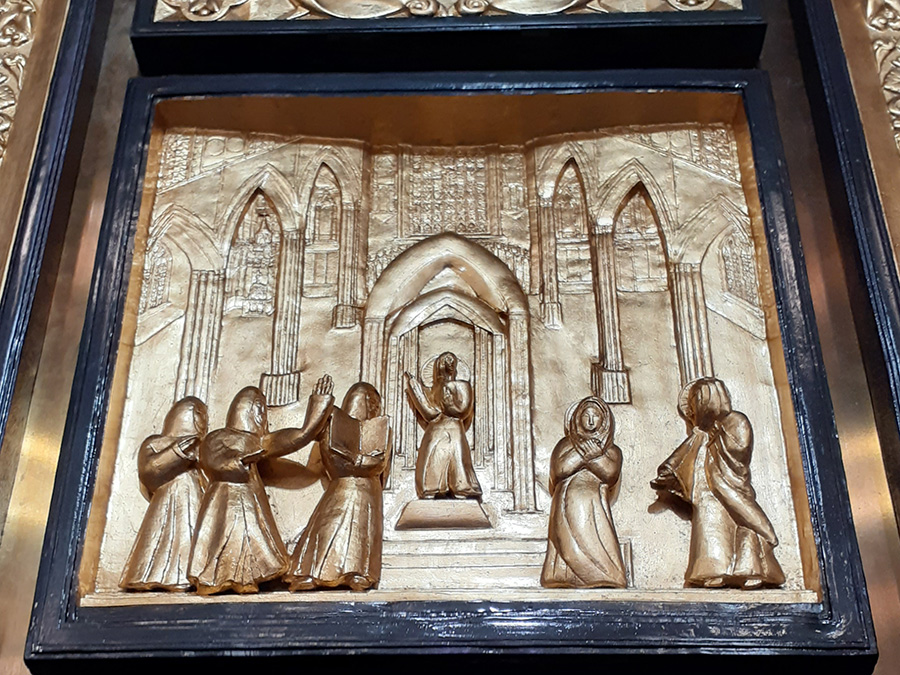 For Toronto-based artist, Farhad Nargol-O'Neill, two sets of recently installed bronze doors at Toronto's St. Michael's Cathedral Basilica enabled him to experience the very presence of Christ. It was an experience that transformed his outlook on God and life.
He was given the opportunity of a lifetime, thanks to a chance encounter with Archbishop of Toronto, Thomas Collins, who was at the 2007 unveiling of one of O'Neill's religious sculptures at the York Catholic District School Board's headquarters in Aurora, Ont.
A few years later, in 2011, Archbishop Collins took O'Neill on a tour of St. Michael's Cathedral (which would be consecrated as a basilica in 2016). With the cathedral's restoration work getting underway, Archbishop Collins wanted to hear O'Neill's thoughts on possible art projects for the transepts.
This tour resulted in O'Neill sending numerous drawings and submissions to both Msgr. Michael Busch, the cathedral's former rector who was then responsible for the restoration project, and the restoration committee.
O'Neill was formally commissioned to create Marian Doors featuring all four mysteries of the rosary in both of the cathedral's transepts.
The first mystery that was completed was the Finding of Jesus in the Temple.
"Visually, the doors are very impactful, bright and detailed," O'Neill said.
In summer 2014, O'Neill became the artist-in-residence at the cathedral. He had a studio in the bell tower until 2016, when he moved to the University of St. Michael's College because the cathedral re-opened to the public.
For O'Neill, the opportunity to design Marian Doors for the newly-restored St. Michael's Cathedral Basilica will be a treasure he will always remember.
"When Msgr. Michael commissioned me to do this project, I remember my stomach hitting the floor," he remarked.
"I knew I had my work set out for me and was fully aware of the dignity and solemnity of this special project."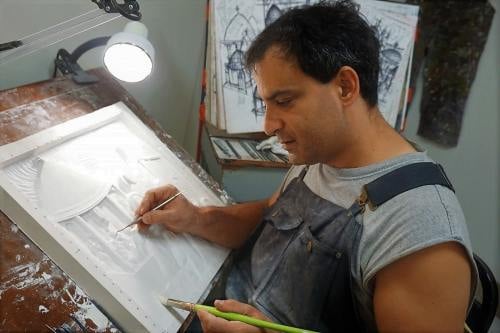 O'Neill noted there is nothing about the project he would change, even the times when the endeavour seemed imperfect.
"I wouldn't change anything. For me, this entire experience and religious exercise was a lesson in prudence. It was a lesson in that Christ uses our good points and bad points but in the end, it's all to his glory."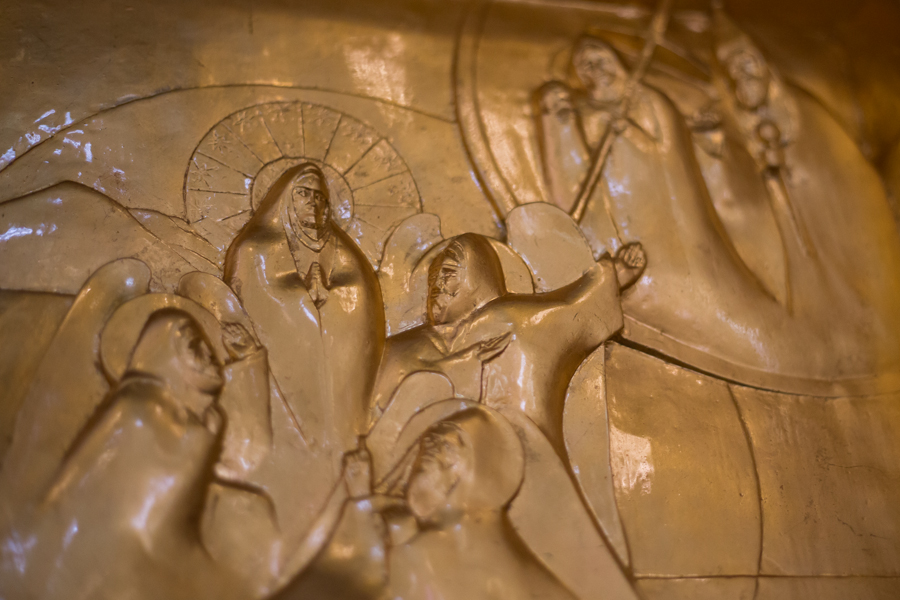 O'Neill has a particular message for parishioners and visitors to the renowned St. Michael's Cathedral Basilica. He hopes that they're as moved by the project as he was when it was completed in May 2019.
"The doors belong to something greater. They draw people in and bring them to the sacred," O'Neill said.
"I think I would like people to remember that there's a sense of belonging in the larger cathedral basilica."
As O'Neill moves away from what he considers this to be the project of a lifetime, he's looking forward to a number of future projects and exhibitions.
He will present a medieval-themed display in Toronto's east end in November and will head to Belfast, Northern Ireland, in August 2020 for another show.
If you appreciate the beauty of the Marian Doors, please consider donating towards St. Michael's Cathedral Basilica's restoration.