The Office of Catholic Youth (OCY) of the Archdiocese of Toronto held their annual "Renew Toronto" conference for young adults on Saturday, November 4, 2023.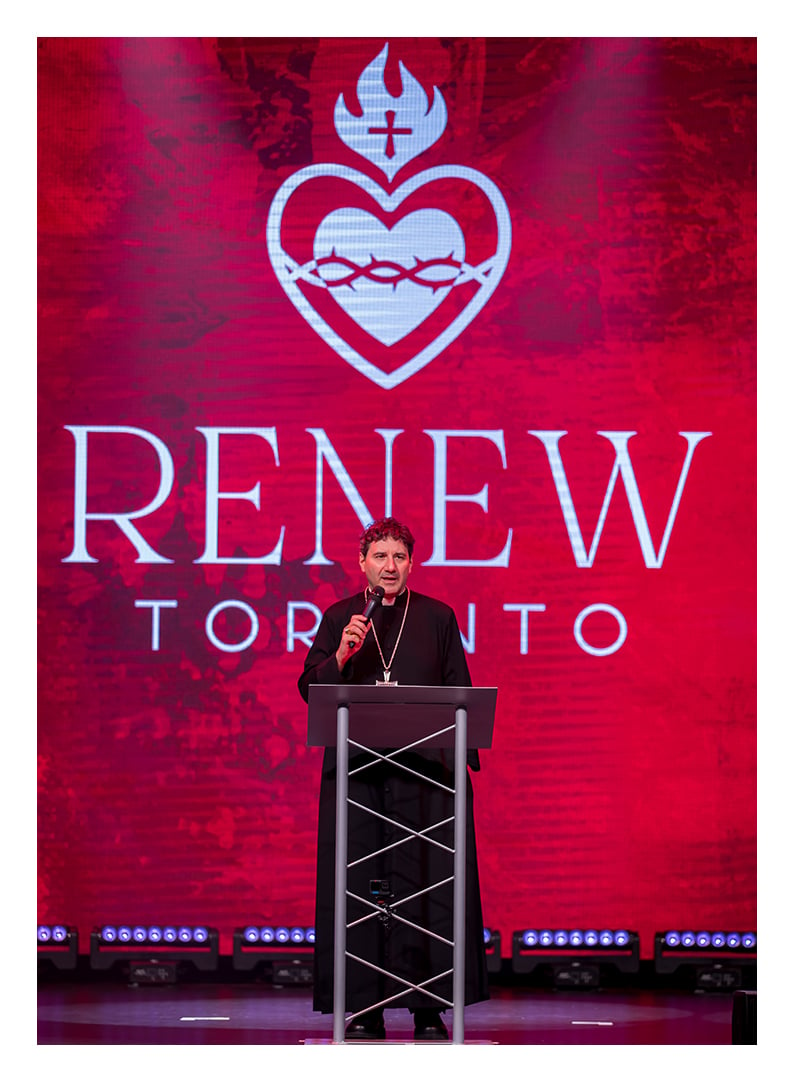 The Most Rev. Francis Leo, Archbishop of Toronto, was on hand to open the conference which featured a variety of keynote talks, workshops, Eucharistic adoration, Mass, praise and worship as well as time for socializing.
Each year, the conference offers young adults who are students, young professionals, couples, families, single men and women an opportunity to grow in faith with like-minded people in a similar stage of life. This year's conference had keynote talks by Jackie and Bobby Angel, two American-based Catholic speakers. They gave talks titled, "Called to Holiness" and "Called to Mission".
Workshops at the sold-out conference were provided by Patrick and Carissa Douglas, Aaron Andrade and Drs. Josephine Lombardi and Moira McQueen. There was also a panel discussing discernment which included Fr. Michael Corpus, Jesse and Kathleen LeBlanc, Janice Ling, and Sr. Maria Immaculata, SOLI.
Providing music for the day-long conference was Scarborough's own Steadfast Worship.
Started in 2018 by the OCY, the annual Renew Toronto conference aims to renew the hearts of young adults, renew their call, and acts as a yearly renewal of the Catholic community of young adults throughout the archdiocese.
"My experience at the conference was so moving and uplifting, I left with a renewed flame to pursue virtue in my everyday Catholic life," said one first-time participant named Mark, a parishioner at St. Michael's Cathedral Basilica. He continued, "I felt inspired to be more active with fellowship among co-young adults and a supportive community of peer Catholics that encourage each other in their journey to holiness."
"One theme that strongly impressed upon me from the opening keynote by Jackie Angel was the truth that only God's love can complete us. This message was well complemented by having priests hear confessions to help heal any brokenness in our relationship with God, adoration to spend time with Him, and most importantly, the celebration of the Vigil mass to receive our Lord in communion. The recurring theme of God's love throughout the conference could only be reinforced by His presence during adoration as well as in communion and reconciliation."
More information on Renew Toronto can be found on the conference website: https://renewtoronto.org/.
---
Additional Photos