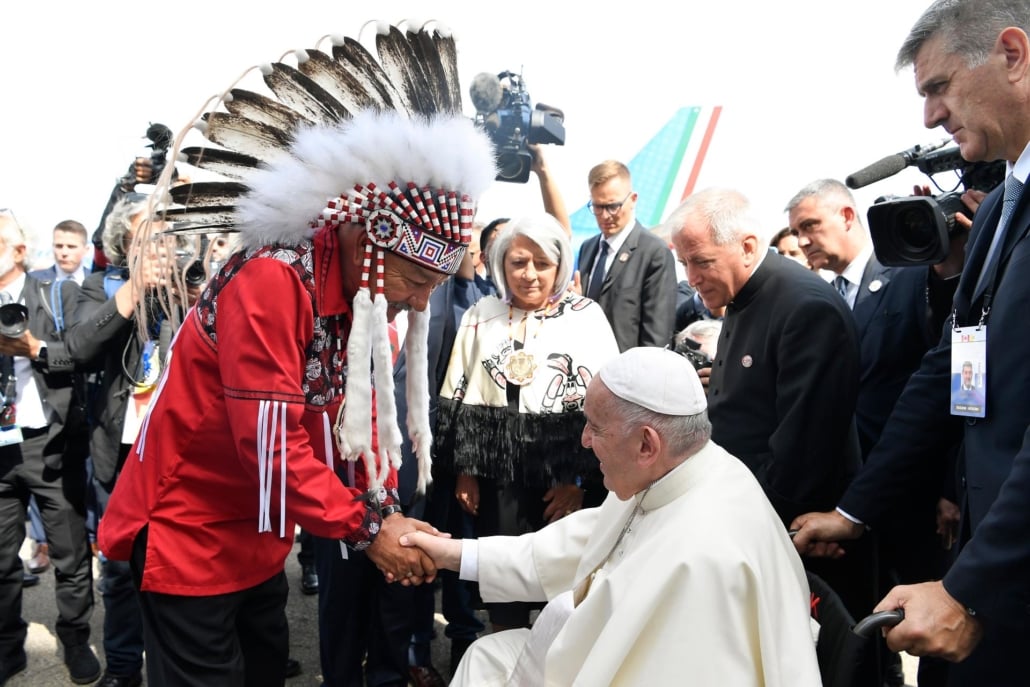 National Day for Truth and Reconciliation is held each year on September 30. This day provides an opportunity for all Canadians to reflect and honour Survivors of residential schools and those who support them. In a special way, we remember the children that never returned home. We recognize this painful history and, as a Catholic community, acknowledge our involvement in the residential school system. On this day, we pray, educate and advocate, looking for opportunities to discern how each one of us can participate in the journey of healing, reconciliation and hope.
In 2023, Archbishop Francis Leo has asked that all Catholic churches in the Archdiocese of Toronto offer a Mass on September 30 for the intention of ongoing healing and reconciliation with Indigenous Peoples of This Land.
---
Catholics who want to learn more about the legacy of residential schools can find many helpful resources in the links below:
Archbishop Leo's letter to the faithful on National Day for Truth & Reconciliation and Indigenous Reconciliation Fund – September 19, 2023
On our blog: Truth and Reconciliation: Undoing the Knots
Update on the Indigenous Reconciliation Fund - June 16, 2023
Statement by the Permanent Council of the Canadian Conference of Catholic Bishops on the Joint Statement of the Dicastery for Culture and Education and the Dicastery for Promoting Integral Human Development on the "Doctrine of Discovery" - March 30, 2023

Pastoral Letters from the Catholic Bishops of Canada – February 8, 2023



National Centre for Truth and Reconciliation - a place of learning and dialogue where the truths of the residential school experience will be honoured and kept safe for future generations.
Cardinal Collins Mass for National Day for Truth and Reconciliation – September 30, 2022

Papal Visit to Canada – speeches (text/video) from Pope Francis during his penitential pilgrimage - July 2022

Delegation of Indigenous Residential School Survivors, Knowledge Keepers, Elders meeting with Pope Francis at the Vatican (March 2022) (Canadian Conference of Catholic Bishops webpages)
Frequently Asked Questions about residential schools from a Catholic perspective.
A webinar presentation by the Archdiocese of Toronto's Deacon John Brown that gives a background on residential schools, as well as a presentation by Archbishop Richard Smith of the Archdiocese of Edmonton on how Catholics should respond to this legacy.
The Canadian Conference of Catholic Bishops has a page with a number of resources on the relationship between the Church and Indigenous people in this land.
To support the Indigenous Healing & Reconciliation Fund, please click here. The fund provides support to both local and national initiatives that will assist in the journey of healing, reconciliation and hope. Funds are approved by a Board of Directors comprised of Indigenous partners. To review FAQ's regarding the Indigenous Reconciliation Fund in the Archdiocese of Toronto, click here.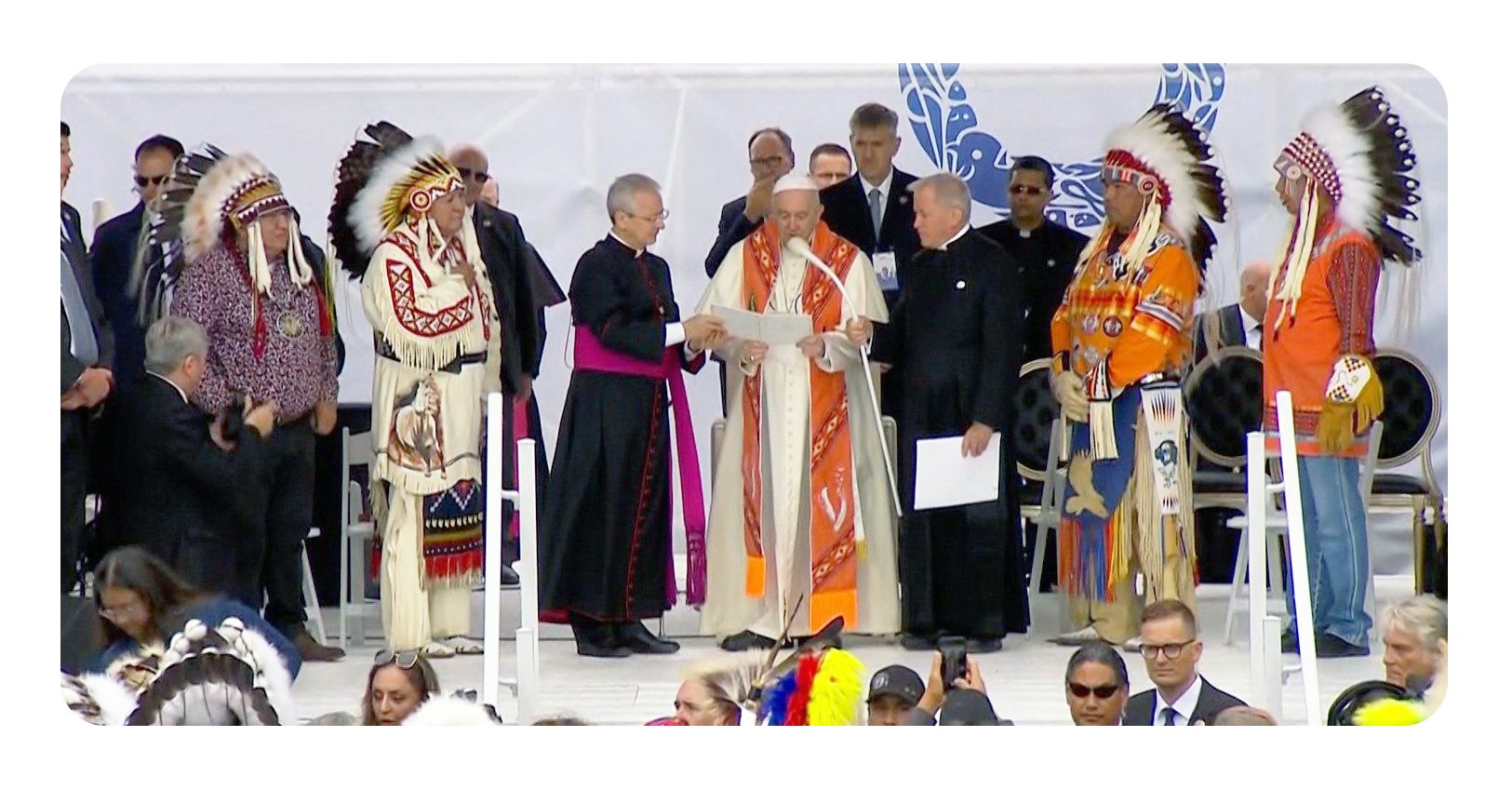 Salt & Light Documentary – Walking Together – an original documentary about Canada's residential schools, the ongoing process of reconciliation which led to Pope Francis' apology in 2022, and the long road ahead for healing and reconciliation between the Catholic Church and the Indigenous Peoples of Canada.
42nd Annual Cardinal's Dinner – November 23, 2021 - the theme for the 42nd Annual Cardinal's Dinner is "A Journey Toward Healing and Reconciliation." This journey is particularly relevant to Catholics across Canada. This 60-minute program includes discussion about that journey and how we can all work toward a better future for residential school survivors, their families and all people of faith.
2021 Prayer Service – Archdiocese of Toronto – National Day for Truth and Reconciliation
2021 – Homily from Prayer Service – Cardinal Thomas Collins